Yesterday, Senator Tito Sotto's behavior in the Senate hearing outraged the netizens. This was due to his uncalled-for remarks to DSWD Judy Taguiwalo for her being a solo parent. You're such a shame to the Filipino people, Senator Sotto! (nakakagigil, ka-apelyido pa naman kita).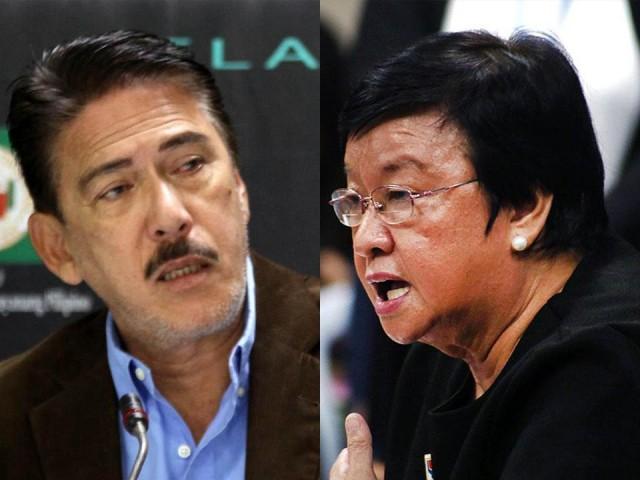 source
I've seen on TV just this morning, He said sorry, but still in sarcastic tone. It was only a joke, according to him. Duh! He must've forgotten his role yesterday, he's supposed to be performing his duties diligently and not throw corny jokes as a comedian in Eat Bulaga (noon-time show).

Anyway, let me share this open letter from a daughter to a single mother.
_______
It must take a certain kind of intellect to understand the words that come out from your mouth, to appreciate your kind of humor, and to admire the so-called "work" you do as a senator.
I don't know what I lack, but it has become apparent to me that you are probably one of the reasons why our country is drowning in mediocrity and suffering from divisiveness.
As a son, a daughter, and a basic human being, I don't think you need a brilliant mind to understand, appreciate, and admire a parent's work.
We've all heard it before: fathers and mothers make great sacrifices to give their children a good life.
I mean, you should know that, right? You are a father, after all.
I am certain you know that in a "normal" household, there are two parents working hard and sacrificing their lives to give their children a good life.
But imagine a parent—a person—who is doing it all alone.
Now, now Mr. Senator. I know what you're going to say.
I mean, given your tasteless reputation, I'm sure it is along the lines of: "Ayaw kasi magpakasal, e."
"Nagpa-ano siya, e, kasalanan ko ba 'yon?"
"Na-ano, e, hindi niya pinag-isipan mabuti."
"Naka-shorts kasi habang nag-iinuman."
Oh yes, I can read the headlines now.
You see, Mr. Senator—in case you have forgotten the four pregnancies of your wife and the four children you raised with her—I know you know that being a parent isn't a joke.
"Na-ano" or not, a woman literally carries the reminder that her life is about to change drastically in the next nine months every single day.
Suddenly, life doesn't revolve around her anymore.
Everything she will be doing from then on will be for her child.
She will sacrifice everything—and I mean everything!
Her dreams, her ambitions, her goals, her health, her life…
That's crazy, right? Parenting is a job for two people.
There are actually plenty of women out there who were promised a future of a "complete" family only to be left alone penniless and pregnant.
"Why keep the baby? The baby's the obvious problem here."
Well, she wants to keep the baby and that's her decision.
Do you have to right to shame her for that? Absolutely not!
But we do have every right to shame you for thinking this whole single parenting thing is a j-o-k-e.
It galls me that you find it comical when a woman chooses to work to the bone so she can, on her own, provide a decent future for the fatherless child she decides to keep.
There is no humor in seeing children growing up without a father or a mother, and witnessing the single parent strive to fill the void in their lives every day.
Thinking about it more, I don't know why you had to ask Secretary Judy Taguiwalo that "personal question."
But if your intention was to demean her and her children, then what were you trying to prove?
What were you thinking? That Secretary Judy is in a worse situation as a parent than you are?
Tell me, Mr. Senator, do you even know what it means to be a father? To be a parent?
Shouldn't you know any better than some of us that parenting is not a joke? That pregnancy isn't a punchline?
It isn't funny at all, "na-ano" or otherwise.
If you don't understand the sensibility of the matter, then I wonder what you know about being human.
And, yes, your guess it right, I did not vote for you.
A daughter of a single mother

Source: http://www.pep.ph/lifestyle/lifestyle/35274/an-open-letter-to-senator-tito-sotto-from-a-daughter-of-a-na-ano